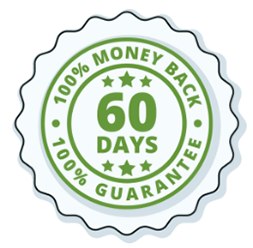 When Todd Lamb founded PureLife Organics, he did so with his wife in mind. He wanted to create a health-focused brand helping men and women get the body they've always wanted. Our small team is so confident that you'll love your results that we give you 60 days to try our products out.
If you are not conviced that our products make you 100% satisfied, then send back the bottle (empty or not) stress-free for a full refund guaranteed.
Try an entire container for 60 days. If you don't love the taste... If you're not happy with your results If for any reason at all you aren't 100% thrilled...
...We'll buy back the empty container from you! Yes, I'm happy to give you every penny back. This is my ironclad promise... a 100% money-back refound even if the container is completely empty. No questions asked. Just let us know with in 60 days.