How Pure Neuro Powers Up Your Brain
While most doctors believe cognitive ability declines because we lose brain cells, Dr Capasso's research reveals the real secret to sharp memory and focus is having enough Cellular Energy produced by our Mitochondria. Pure Neuro is designed to…
Renewing mitochondria in the brain provides noticeably more energy and allows people to focus up to 80% longer. Pure Neuro also boosts focus by improving nerve signaling, increasing the communication between neurons, and calming the mind.
Thoughts and memories are like special patterns of electricity. Pure Neuro supports the Cellular Energy required by the neurons for sharp memory. Studies show that in just weeks verbal memory scores could improve by over 17%.
Exposure to stress, chemicals, blue light and toxins breaks down the Blood Brain Barrier, letting toxins enter the brain cells. Pure Neuro contains powerful nutrients designed to seal up and strengthen this critical protective barrier.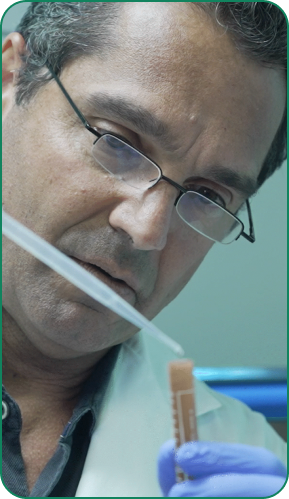 Daily dose of nature's top brain nourishing superfoods
Bee Propolis
When Japanese researchers studied healthy 60 to 79 year olds with normal cognition, they found that taking bee propolis boosted verbal memory scores by 17% or more. Other research has shown propolis can directly protect human brain cells from damage and inflammation.
Curcumin, Selenium, Ginseng and Vitamin C
Four powerful antioxidants with a strong protective effect on the brain. Curcumin supports a healthy amygdala and hypothalamus — important for memory. Vitamin C supports memory by improving nerve signaling. Ginseng is known to fight fatigue and boost mental energy.
Glutathione
A powerful antioxidant that helps detoxify the brain for improved cognition. Glutathione was shown by University of Denver researchers to help the brain repair itself after traumatic injuries. Another study showed that it is neuroprotective.
Reishi
Also called "mushrooms of immortality," Reishi have been shown to have a powerful neuroprotective effect and even protect from mitochondrial dysfunction in the brain. It also helps calm and relax the brain so you have better focus and concentration.
Zinc
Researchers at Duke University and MIT discovered zinc plays a critical role in communication between neurons. And since the brain also needs zinc to manage dopamine, which is important for memory and concentration, studies show a zinc supplement improves focus.
Melatonin
The most powerful brain antioxidant, it provides powerful detoxing and cleansing for the brain, mopping up unstable molecules that can cause damage to brain cells. Human studies show that melatonin improves memory in healthy adults.
Show Supplement Facts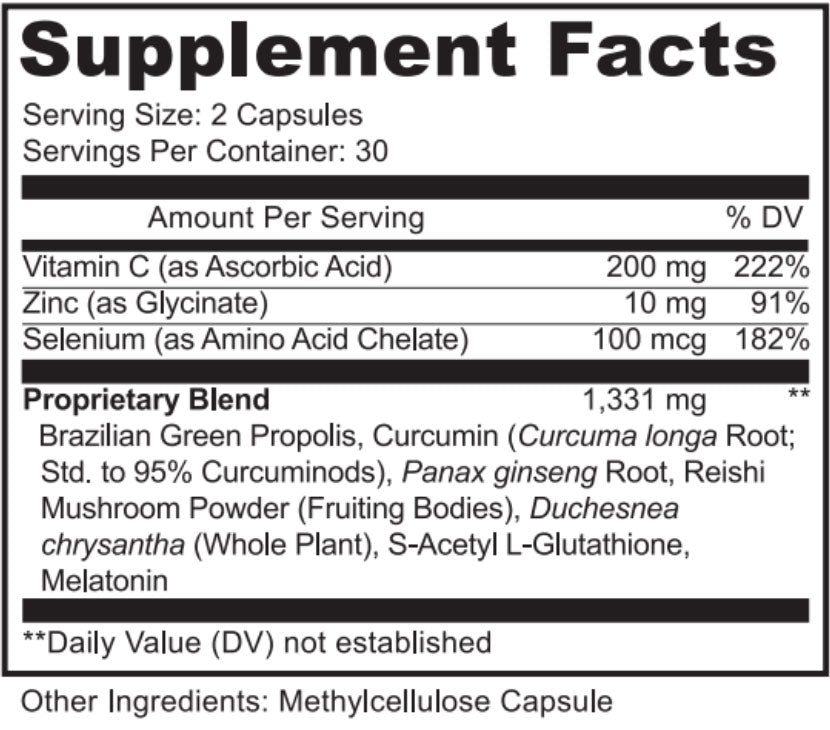 What To Expect
Although many feel the difference the very next day after starting Pure Neuro, the benefits accumulate and get even better over time:
1 to 3 weeks
Energy and focus become noticeably better and more consistent. Afternoon crashes and "Senior Moments" less frequent.
4 to 10 weeks
Expect a noticeable boost to memory recall and focus. Mental energy starts to soar. Brain fog becomes rare.
11 to 24 weeks
Feeling clear headed becomes normal. You can focus longer and your memory is sharp and easy to access.
Doctor Developed.
Tested In The Real World.
Dr Capasso didn't rest until he achieved proven positive effects on the focus, memory and energy levels of his patients.

Cognitive Score Before / Cognitive Score After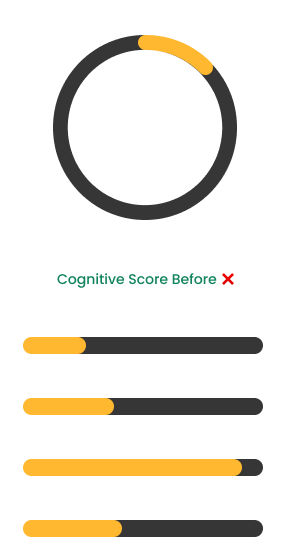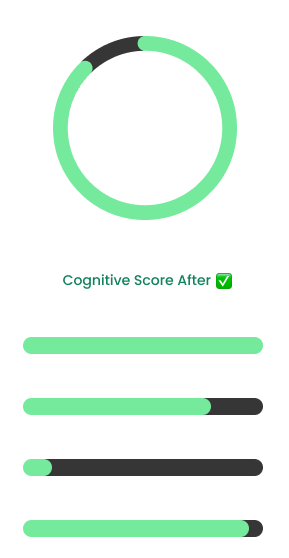 | | Pure Neuro | Coffee | Nootropics |
| --- | --- | --- | --- |
| Supports Detoxification In The Brain | | | |
| Protects The Blood Brain Barrier | | | |
| Supports Memory | | | |
| Nourishes Healthy Brain Mitochondria | | | |
| Fast Easy & Convenient | | | |
| Boosts Focus & Energy Without Jitters | | | |
| Supports Long Term Brain Health | | | |
73,370+ Customers Have Already Experienced the Clear Headed Benefits of Pure Neuro

★★★★★
I didn't think I could get my helicopter license at 51. My mind felt too sluggish to keep up with everything. But after a few weeks of Pure Neuro my memory and reflexes were better than the 20 year olds I was taking the courses with!
★★★★★

★★★★★
I can really tell a difference when I take Pure Neuro and when I do not.
★★★★★
Frequently Asked Questions
This is pretty easy. Take 2 capsules daily after your evening meal.
Most people begin noticing a difference within 2 weeks. However, since Pure Neuro is designed to renew and reinforce the Mitochondria that supply the brain with the Cellular Energy it needs to work at its best, you should continue taking Pure Neuro for as long as you can. Dr Capasso recommends at least 3 months to provide a solid boost to your brain power, or 6 months to have the best shot at rebuilding impressive Cellular Energy.
Pure Neuro is not in any way a stimulant or drug. The formulation created by Dr Capasso is a blend of natural nutrients only.
We have not received any reports of Pure Neuro interfering with any other supplements or prescriptions. However it is always important to consult with your doctor before adding any new supplement to your routine.
The natural ingredients inside Pure Neuro are not associated with side effects. And we have not received any reports of Pure Neuro causing side effects for our customers. However it is always important to consult with your doctor before adding any new supplement to your routine.
The Pure Neuro brain support formulation created by Dr Capasso includes Bee Propolis, Melatonin, Glutathione, Reishi Mushroom, Selenium, Ginseng, Curcumin, Zinc and Vitamin C
Dr Capasso carefully formulated Pure Neuro to support the protective effect of the Blood Brain Barrier, while simultaneously restoring Cellular Energy to the brain cells by nourishing the brain's Mitochondria. Since each thought or memory we have is like a special pattern of electricity. When the brain's energy supply gets low it can make us forget things or feel confused. Pure Neuro restores the Cellular Energy we need for youthful memory and focus.
No problem. Most folks who try Pure Neuro become loyal customers for life. Which is why you've got a full 60 days to take Pure Neuro for a test run. Even if you finish off multiple bottles, if you're not more energetic and clear headed. Or if you're not 100% happy with your experience. We'll refund every penny. Even on the empty bottles.
Choosing a selection results in a full page refresh.
Press the space key then arrow keys to make a selection.